Malota Ceramics
Malota is a professional illustrator based in Valencia, on the East Coast of Spain. For years she has been developing projects related to the world of ceramics, a discipline that allows her to expand her role as an illustrator, working in a three-dimensional medium such as ceramics.
Malota's ceramic pieces are not only decorated by the artist, they are also designed by herself, they are unique pieces, made 100% by hand with traditional techniques and with the best materials.
Philosophy
For us, ethics is very important in our work, which is why we pay a lot of attention to the processes and materials that we use for the development of our pieces.
In Malota Ceramics we like things made by hand, with care and affection. We devote a lot of time developing each piece. We like projects made by artisans in an ethical, fair and committed way
The Process
The pieces of Malota Ceramics are all made in Valencia, Spain.
A place with a long ceramic tradition.
Malota is helped by a team of professional ceramists with a long career in this field. These professionals help her to develop her pieces to achieve the maximum quality in each of them.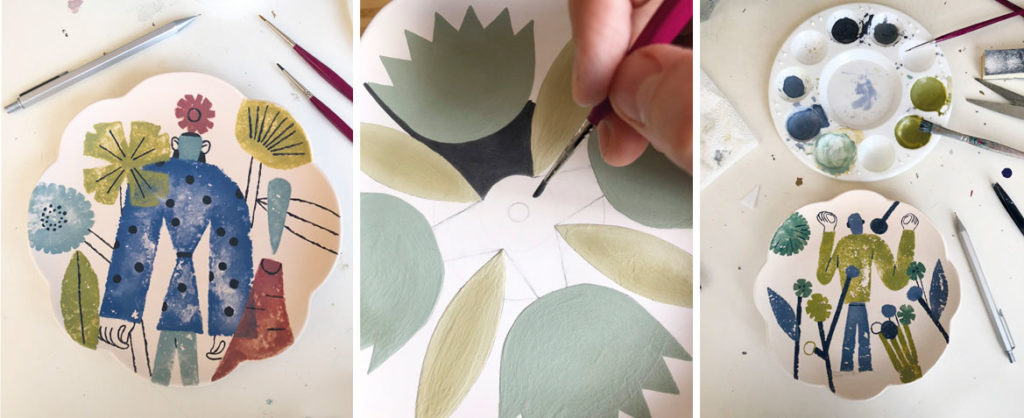 Unique pieces
Each piece of Malota Ceramics is unique. We are not a large company that produces large quantities.
We are craftsmen, making unique pieces for people who know to appreciate them.